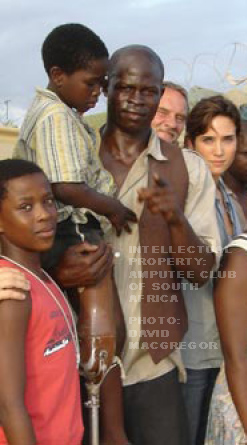 New online diamond magazine – www.diamonds-natural.com

It's "Fan-Brand-Tastic"
There will possibly never be a consensus as to what a brand is in the diamond industry, as there are so many different dimensions to the subject. It's all about differentiation and communicating the marketing message; however, the business is still in the early stages of branding and that's what makes it such a fascinating subject. In the next few months, we'll be taking a look at various brands and what they are all about on my new online magazine about natural diamonds. www.diamonds-natural.com

But in order to do this I need your input – so, please let me know if your retail store has its own favorites, or if you are the patent holder of a proprietary cut and you are looking for a partner or a distribution network, or if you just want to let consumers and retailers know about your branded diamond cut.



Click to send e-mail with information about a branded diamond round or proprietary cut. keynet@shani.net

World Of Diamonds Redefined
The diamond business has been redefined by branding and the fundamentals of advertising, public relations, and marketing - all of which are geared to the downstream retail and consumer jewelry markets with their unique customer segmentation features and demographics. Online access to the multiple brand environment of the diamond business including articles about Lev Leviev & Bulgari - May 2004, the Art of Marketing and Branding Diamonds, and The Case of the Missing Icon - De BeersLV.

Emerging Trends Downstream
Emerging trends in the global diamond jewelry, fashion, and retailing sectors
www.diamonds-natural.com

Natural Diamonds
The cumulative effect of branding can already be calculated and determined. The next challenge facing the diamond business, trade, and industry is promoting the importance of and supporting the integrity of natural diamonds (and their sources of rough). Private companies, individual diamond exchanges, the DTC, and the World Federation of Diamond Bourses have already started to address the issue.

Brands
Branded diamonds and jewelry are the hottest topics in the diamond trade today; hearts and arrows, ideal cuts, round brilliants, squares, fancy shapes, fancy colors, modified rounds and fancies, the Regent, Queen of Hearts, Hearts on Fire, the Lazare Diamond, the Leo Diamond, Dream, Prince, Nakshatra, PrincessPlus, Royal Asscher, Lily Cut, Crisscut, cushion cuts, Rand, Cushette, Zales, Princessa, Flanders, Sirius, Tsarina, Lucida, Elara, Tycoon, Escada, Ashoka, Vera Wang, the Regent, the Queen of Hearts, the Eighternity, the Web Cut, and the Radiant Star to name but a few.
www.diamonds-natural.com

Sightholders
Branded diamonds and jewelry and other sightholder programs have the advantage of support from De Beers and the DTC including a new trademark, the forevermark program, the Diamond Promotion Service (DPS) worldwide, the Diamond Information Centers, J. W. Thompson, and many other added value features and services.

Jewelry Trade Shows
The favorite venues for launching a new line of diamond set jewellery or a new branded diamond are the jewelry tradeshows worldwide, including the JCK, the JA New York, the Couture Show, Centurion, Diamonds by JCK, and shows in Las Vegas, Tucson, Mumbai, Tokyo, Bangkok, Basel, Hong Kong, and China.

Bourses
Offices in diamond exchanges and cutting centers, worldwide including Hong Kong, Antwerp, Ramat Gan, New York, Tokyo, India (Mumbai and Surat), Israel, China, Canada, Russia, South Africa, Dubai, Shanghai, and Moscow trade in both rough and polished diamonds.

Diamonds - Luxury Marketing
Advertising has increased in luxury, business, travel, bridal, fashion, and jewelry magazines including Elle, Maxim, Oprah, Town & Country, Vogue, W, Robb Report, InStyle, and Vanity Fair to name but a few. The bridal market (and the media devoted to it) is considered to be an easy entrance course into the world of branding and brands, because the curriculum stays the same and the class changes on a regular basis.
www.diamonds-natural.com

New online diamond magazine – www.diamonds-natural.com



Leonardo Dicaprio, was in South Africa filming The Blood Diamond with fellow stars, Oscar-winner Jenniffer Connelly (A Beautiful Mind) and Oscar nominee Djimon Hounsou (In America). There was a blanket ban on all media since filming began; however, against all the odds, one story has emerged from behind-the-scenes. And a Tel Aviv grandmother is writing a book about it and the children in the film. A few days on the set of Hollywood movie on location in South Africa and back at school after the filming was over, the story follows 8 children who were cast as extras in the film. The story is about the 8 children and how "they won over the crew who spontaneously raised more than Rand 23,000 when they wrapped up shooting on the Wild Coast in April." The Warner Brothers movie, filmed in South Africa and Mozambique, proved to be a major "money spinner" for local communities. Hundreds of extras found work playing refugees of the 1990s civil war. As David Macgregor wrote in an article that appeared on www.filmmaker.co.za, "The amputees were a crucial part of portraying the horrors that unfolded in the strife-torn Sierra Leone in the movie. During fighting between warlords funded by money from blood diamonds, hundreds of people had their arms and legs hacked off to prevent them from fighting."



LUCK and a BLESSING
In one of the offices or on the trading floor at Diamond Exchanges worldwide -all transactions are concluded with a handshake and the traditional phrase: in Yiddish, mazel und brucha; or, in Hebrew, mazal u'bracha; or, the Arabic equivalent, mabruk.

Symbolizing a commitment to keep one's word, the code of business ethics behind the words is what actually defines the global diamond business. Even in transactions involving millions of dollars, no formal contracts are written; the words and the handshake forming a verbal contract that is binding on all parties.

CHARL & DAVID

In the book we will meet Charl Beukes of the Amputee Club of South Africa who recruited 28 amputees from the rural Transkei hills to be in the film; and David Macgregor, an idealistic young photo-journalist who described himself as, "I write about the forgotten people of South Africa." Beukes is helped in the Lusikisiki area by field worker Andrew Mgoma, 36, who lost an arm in an accident, and prays every day that Beukes's request will be given the green light.

The guide will also show what's new and what's happening behind the

A director of @LiveWire Media, David Macgregor has spent more than 12 years in journalism working and freelancing for several South African publications. A staunch opponent of telephone journalism, Macgregor has earned a reputation as a traveling writer who gets the story and all the color that goes with life out there. A talented photographer and writer, his aims are to capture life at grassroots. Macgregor started a collective of writers under the banner @LiveWire Media - freelancing for the planet.

"After all, life without adventure is no life at all!"

Last month, on the film set with the amputees for a few days Charles and David captured a series of world exclusive pictures of the stars and the amputees. Described as aloof by the crew, Leonardo Di Caprio even made time to pose with the kids during a break in shooting. Other photographs include the stars of the film with the extras and one photo of Simon being held in the strong arms of Djimon Hounsou with Jennifer Connelly and Charl Beukes looking over his shoulder.

"Despite a hectic filming schedule, the action was cut for several minutes while DiCaprio strolled over to chat to the star-struck youngsters. Smiling and patting them on the shoulders, he praised them for their hard work under trying conditions. Within seconds he was joined by Connelly and Hounsou, who scooped up a 10-year-old who had lost a leg in a car accident. When the children were called back to the set, even the most cynical crew realised that DiCaprio had a heart of gold." is how it was described on www.sundaytribune.co.za

But it is the photo of Simon and Charles that was featured in the article, "Hollywood Hero Comes to the Rescue," that really is the heart of the story.
Premier of the Eastern Cape, Nosimo Balindlela


We will also meet the Premier of the Eastern Cape, Nosimo Balindlela, (a 59 year old former teacher) and learn about her Prosthetic Project.

Although all 28 amputees were promised new limbs by the filmmakers, Beukes said they would only be ready by the end of the year - to coincide with the world premiere of Blood Diamond. So the premier stepped in when Warner Brothers was slow at keeping its promises. Balindlela is so committed to helping amputees in the province she pledged the first 1 million rand from her special projects fund. USD$1.00 = ZAR 6.7802 (South African Rand)

Many of the amputees were disappointed they would have to wait six months. But, at the end of May, Beukes said measuring for new prosthetics for all the amputees and 24 others would begin soon.

"We will also follow-up on the promise by Warner Brothers to give all the extras new limbs," said Beukes, "but now, because of the Premier, it is not a problem if the money is only available at the end of the year.

"The kids will be very surprised when we start measuring them up next week," said Beukes.

BRANDED DIAMONDS & DIAMOND JEWELRY

A few of the brands that are associated with sightholders (in one way or another) include Nakshatra, Asmi, Sangini, Tria, Vera Wang Fine Jewelry, Cento by Roberto Coin, Satva by Mahendra Brothers, the Leo Diamond, PrincessPlus, Cupio, Divine Cut, Pristine Heart, Caressa, Lily Diamond, Criss Cut, Mystery Inside, Glitterati, Gili, Star129, Escada, Regent Cut, Queen of Hearts, Royal Asscher, Michael Beaudry, Natalie K, RItani, Princessa, Elexese, Spice Cut, Orro, Pro68. Forevermark, Crown of Light, Tattoo your Diamond, Amorosso, Cupid, Le Lumiere, Daniel K, Web Cut, Hearts on Fire, Movado, Dream, Renee Melangine, Exire, Tristar, Blond Diamonds, Elara, PureLustre, Isee-2.com, Lovemark, Damas Cut, Russian Princess, Canadia, Brilliant Rose, Fancy Color, Ashoka, Zales Diamond, Lovefire, Lazare Diamond, Scintilla, Ilanga, Lucida, Baby Phat, Kimora, Kristall Symphony, Maharajah, Arisia, and Kiah.

THE CHILDREN - EXTRAS <

Leonardo Dicaprio, is in South Africa to film Blood Diamond with fellow stars, Oscar-winner Jenniffer Connelly (A Beautiful Mind) and Oscar nominee Djimon Hounsou (In America).

It's about eight young amputees from Bizana's Vukuzenzele Special School on rural Transkei who spent several days working as extras.

The 8 children "won over the crew who spontaneously raised more than Rand23,000 when they wrapped up shooting on the Wild Coast in April.

Simon Mpofana and 7 of his amputee schoolmates from Bizana's Vukuzenzele Special School spent several days working with the Hollywood stars.

Despite a grueling schedule, there was not a single complaint from any of them.

They gritted their teeth and soldiered on despite aches and pains from their chafing makeshift prosthetics.

HOLLYWOOD STARS IN THE MAKING

12/04/2006 - It was also an exiting few days for some of the children from SOS Children's Village Maputo in Mozambique - they have been acting as 'extras' for a new Hollywood film which is being shot near Maputo.

Will some of the children who live at SOS Children's Village Maputo become Hollywood stars? Only time will tell as some of them now have the opportunity to be talent spotted! The 24 children, who were chosen at random by the film crew, have been travelling to the small village of Marracuene about 30 kilometres from Maputo to take the part of fishermen in the film.

Luckily, it is school holiday time, so the children are not missing any schooling. The children will be 'on set' for several days over the coming couple of months. The movie, "Blood Diamond", is an action drama, starring Leonardo DiCaprio, Jennifer Connelly and Djimon Hounsou. Although as an action drama, some of the storyline becomes a little violent, the crew and film Director, Edward Zwick have assured SOS Children's Villages Maputo that the children will not be involved in any way in any of these scenes.

SOS Children's Villages Mozambique were contacted by the organizers of the movie after the latter had been in contact with the Ministry of Women and Social Services, who were aware of the various public performance put on by the children who live at SOS Children's Village Maputo. These performances include traditional dances and cultural activities which are performed for both their own entertainment and as a way of engaging the local community.

SOS Children's Villages Mozambique are also famous nationally for the wonderful 'home grown' performance based on 'The Lion King" which was the centre piece for the opening festivities at SOS Children's Village Pemba back in 2002. For this performance, local children and SOS Children's Village community members came together to perform in a spectacular production which is still talked about to this day.

The children have met Djimon Hounsou, who has promised to try and make time during the busy shooting schedule to visit the village. "I used to watch movies on the TV", said eight year old Bonamare. "I never thought that I myself could be in a movie! It's like a dream come true!" Unfortunately, due to the tight confidentiality surrounding the filming, no pictures are available of the children taking part in the movie - "You'll have to wait and see the movie!" quipped Fidelis de Souza and SOS Children's Village Maputo co-worker, who is accompanying the children when they go for shooting.

THE CAST

Set against the backdrop of civil war and chaos in 1990s Sierra Leone, "The Blood Diamond" is the story of Danny Archer (Leonardo DiCaprio), a South African mercenary, and Solomon Vandy (Djimon Hounsou), a Mende fisherman.

Both men are African, but their histories are as different as any can be, until their fates become joined in a common quest to recover a rare pink diamond.

While in prison for smuggling, Archer learns that Solomon - who was taken from his family and forced to work in the diamond fields - has found and hidden an extraordinary rough diamond.

With the help of Maddy Bowen (Connelly), an American journalist whose idealism is tempered by a deepening connection with Archer, the two men embark on a trek through rebel territory, a journey that could save Solomon's family and give Archer the second chance he thought he would never have. Best known for playing the lead in the stage musical, Bombay Crush, Gauray Chopra has been added to the cast in the role of an Indian journalist, named Sanjay. Most of his scenes are said to be together with the stars, Leonardo DiCaprio and Jennifer Connelly.

South African born Hollywood star Arnold Vosloo, known for his performances in "The Mummy" and "The Mummy Returns", has also joined the cast in the role of a commander.

Stephen Collins (7th Heaven) recently joined the cast. Collins plays an ambassador.

Ugandan, Ntare Guma Mbaho Mwine ("Africa's mega film star in the making") auditioned and won a role in the film also.

Michael Sheen will play the part of "a crafty diamond buyer who strikes a deal with Leo's smuggler" in London.

Nicola Breytenbach (South African super-model / Revlon Girl), returned to Cape Town from New York to make her acting debut in the film.(In terms of her contract she is not allowed to disclose any details about her part in the film.)

The Warner Brother film is directed by Edward Zwick.

"Blood Diamond" was filmed on location in Port Edward, South Africa, and has recently moved to its new location in Maputo, Mozambique, then it goes to Cape Town, South Africa before leaving Africa for filming in the business atmosphere of the city of London. href="mailto:keynet@shani.net" class="text">keynet@shani.net
EGL / Tel Aviv is part of a worldwide network of gemological labs offering both certificates and diamond grading courses at all levels, in Israel, plus correspondence courses.
After I read the first article in April, I contacted Charl Beukes in South Africa to learn more about the children. After that, I asked a few of my friends and colleagues at the Diamond Exchange in Ramat Gan, Israel, if they would support me in what I was doing and help out with keeping the promises made to the youngsters. This developed very quickly into bringing in others from Antwerp, Mumbai, New York, Boston, Los Angeles, South Africa, Toronto, and Thailand including jewelry designers and diamantaires; the CEO of one of the top gemological labs; a retired DTC executive whose wife has her own project in Bangladesh; sightholders; lawyers; a sustainable development consultant; journalists; and a diamond social entrepreneur who is planning a fair trade diamond project (mine-to-consumer) headquartered in Sierra Leone with a retired Boeing executive. An internet site will be launched next week before the World Diamond Congress.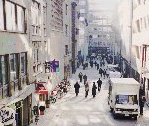 Antwerp
World Diamond Center

Approximately 1,500 diamond offices are located in Antwerp on Hoveniersstraat, Schupstraat, Rijfstraat, and Pelikanstraat.


Israel Diamond
Exchange

Approximately 1,200 diamond companies are located in the Shimshon, Maccabi, Noam, and the Diamond Tower buildings.


Mumbai
India's Diamond Capital

Hundreds of diamond offices are located in the general area of the Royal Opera House near the Roxy Cinema. Surat, is the major diamond manufacturing center.
www.iijs.org/gjepc


Branded diamonds (patented diamonds, ideal cuts, and hearts and arrows and non-patented cushions and asscher cuts, etc.) can be seen in advertisements and articles in Bride's magazines, Vogue, O Magazine, Town and Country. Patented diamond cuts and designs, trademarked and registered names, "Ideal" cuts, proprietary cuts, new shapes, modified facets, multi-faceted rounds (100, 105, 66 facets), modified squares and rectangular shapes, "composite" diamond shapes are branded.
Countries (Canada, Russia, South Africa, Australia, Namibia, Botswana), colors (layouts and single stones), mines (Rex, BHP), jewelry designers, and retail jewelry stores are promoting their own brands. Polar bears maple leaves, certificate id numbers, symbols, logos - practically anything can be laser inscripted on the girdle of the diamond. Some brands are ionized on the table facet.
A proliferation of names, descriptions, and designs: Adura, Aglaia, Amorillion, Amorosso, Antwerp Certified, Ashoka, Asscher, Aurius, the Buddha cut, Caprice, Champagne and Cognac (Argyle colors), Caressa, Context cut, CrissCut, Crossfor, Cupid, Cut by Guage, Cupid, DeBeersLV, Dillennium, Dream, Dubai, Eighternity, EightStar, Ekati, Elara, Emerella, Escada (with Pluczenik), Eternal Cut, Flanders-Brilliant, the Forevermark (DTC), Flower cuts, Fusion of Souls, Hearts-on-Fire, Hope, Ilanga, J.B. Millennium, J.C. Millenium, Keepsake, Landau Ideal, Lazare Diamond LKI, the Leo Diamond, Lily cut, Love Diamond, Lucere (American and European cuts), Tiffany's Lucida, Nakshatra, Pairfecto, Prince Cut, Princess Plus, Printillion, Pristine Heart, Quadrillion, Radiant, the Rand Diamond, Rex Mining, Royal Asscher, Royal Cuts (Duchess and Baroness), RoyalCrest, Sirius, Spirit of Flanders, StarBurst, Starfire, Tundra, Trillion, Tycoon, Vinci, Wonder, WDC, Yin Yang, Zale, Zoe.
Bringing the brand message to the consumer (male or female) who buys the diamond at the jewelers, or getting the jewlery designer or the diamond buyer at the retail jewelry store to choose your special shape, or color, or faceted brand is the name of the game in today's competitive market. Advertisements, press releases, exhibitions at museums (including the Smithsonian), Jaguar car racing events, fashion shows, launching a new brand, opening a new retail jewelry store, designing for the red carpet, and more.
• De BeersLV opened in London 2 years ago; and, with the tagline "forever now" opened on Fifth Avenue in New York in June 2005. The jewelry designer, Neil Lane, will create a signature collection of diamond jewelry for De Beers LV to launch in November with their opening in Beverly Hills California. Alyce Alston, former group publisher of W and W Jewelry, is the new CEO of De Beers LV USA. Guy Leymarie is CEO of De Beers LV and Raphaele Canot is the artistic director of DeBeersLV
• An 85 carat rough (South Africa origin) diamond is to be polished into a 35 carat D Flawless Ashoka diamond was displayed at Elton John's "White Tie & Tiara Ball". The William Goldberg Company recently formed a new strategic alliance with Chopard to create a collection of one-of-a-kind watches and jewelry featuring Ashoka Diamonds.
• K.R. Gems and Diamond International's branded diamond is the Eighternity. The model, Tiffany Fallon, has been named "Playmate of the Year"by Playboy magazine. The marketing company, Harmon Group, noted that retail jewelers selling the branded diamond would probably gain from the publicity.
• In 2004, a Dali Diamond press release announced that Irish singer and actress, Samantha Mumba, wearing a dress set withWebCut® Diamonds, "stole the show at the London premiere of the Spiderman II movie".
The diamond business has been changing, and we're changing with it. In the next few months, we'll be telling you where you can buy diamonds (both online and off) cut and polished by the diamantaires affiliated with diamond exchanges and bourses worldwide (including Shanghai, Russia, and Dubai); and cutting and polishing diamonds in diamond polishing factories around the world. We'll let you know about the launch of the Nakshatra brand outside of India - starting with Dubai. And also all of the hearts and arrows options that are available under different brand names or private labels.
For now, for online information on branded diamonds and hearts and arrows, these are some of the more interesting sources that I have found.
www.diamondsourceva.com
www.goodoldgold.com
www.niceice.com